Being Single Sucks!
Humans are not meant to be single. Let's be a little more clear here: Being Single Sucks! Is there something you can do about it? Absolutely! Join a single dating website and meet people online! ItSucksToBeSingle was created by people who wanted to make online dating as easy as 1-2-3: Simple to use on any device with thousands of real local members who are ready for a serious relationship. Are you fed up with feeling alone? Meet people online because it really sucks to be single...but IT ROCKS TO HAVE SOMEONE!
A Dating Site That Works!
We wanted to create an alternative to the usual single dating website you will find by searching for local singles. We wanted to create the best site to meet singles - A DATING SITE THAT WORKS! 100% SAFE and SECURE with members from all over the world. ItSucksToBeSingle established a background check system which approves every profile manually to make sure that only REAL and AUTHENTIC singles join our single dating site. With our 24/7 customer support we will ensure that your way to find love and companionship will be safe and comfortable.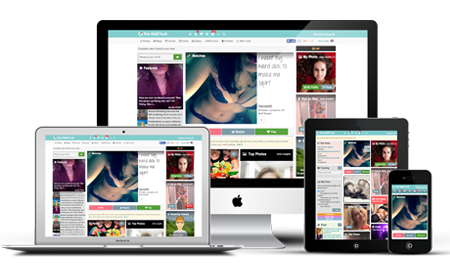 Do You Hate Being Single?
If you hate being single you can end this condition by joining a dating site that actually works. Sign up and create a profile FOR FREE and search through a member base with thousands of local singles online at any given time. Romance, Llove and companionship is just a few clicks away. Tired of being single? Yes, being single sucks and but YOU can change your relationship status NOW! Finding your special someone can be as easy as 1-2-3. Convince yourself and start a new chapter of your life.